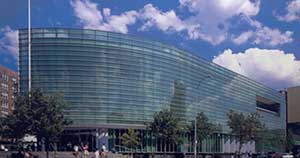 The volatility of China's stock markets and its currency have made U.S. real estate even more attractive for investments. From Massachusetts to Florida, from California to New York, there have been continued increases in activities of Chinese buyers.
According to a survey by the Association of Foreign Investors whose members hold almost $2 trillion in real estate holdings, over 60% of the group's members plan on increasing their U.S. investments in 2016.1
Compared to China, real estate prices in the U.S. are much more economical and attractive. One of the major differences is that in China you can purchase the property, but you don't own the land, said Mr. Jin Zhao, founder and CEO of JinList.com. The U.S. property rights let you own the land and, in some states, its mineral rights.
From houses to commercial properties, Chinese investors keep pouring their dollars into the U.S.
Zhao said we are seeing Chinese purchasing warehouses in San Francisco, Chicago and Houston. We are also seeing office space being built with a purpose of attracting Chinese companies in Queens, New York. Other examples include Chinese purchases of a strip mall near Long Beach, California, a waterfront office building in Staten Island, New York, a Marriott Hotel near Los Angeles International Airport.... among others.
Affluent Chinese target areas near universities or premier school districts, with prices ranging from $700,000 to $2 million. Almost 70% of these transactions are closed in cash. Over 40% are purchasing them as their primary residence with considerations for their kids to go to school.
Zhao said JinList.com and its Internet Eco-system help increase exposure of real estate professionals and their listings to high net worth Chinese. The multi-language site enables real estate professionals to attract affluent Chinese on both sides of The Great firewall.
JinList.com invites you to post a free basic listing and see how easy and convenient it is manage property listings.
1.http://therealdeal.com/2016/01/04/even-more-foreign-money-coming-to-u-s-real-estate-in-2016/
Read More