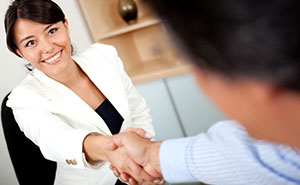 In the current market where property inventory is at or near historically low levels in many cities in the U.S.,real estate professionals place more focus on attracting property sellers. JinList.com and its affiliate sites have formed a unique Internet eco-system. Built over a period of many years, this eco-system has been used by Chinese communities in 363 cities throughout China and in 200 cities across the U.S. and Canada to find property purchases as well as rentals. Chinese students and their families, for instance, have been relying on JinList.com and its affiliate sites to find property rentals for many years.
The property owners and building managers who provide the rentals are the same people who may be thinking about selling their properties.
According to Karen Yan, Executive Vice President of JinList.com, marketing to these property owners and demonstrating your expertise is an effective way to win listings. Having listings on JinList.com and its affiliate sites, where there are large Chinese communities, is helpful to winning listing clients as well as attracting buyers, said Yan.
Chinese capital outflows reached $1 trillion during 2015, with the United States being the most preferred destination, according to Bloomberg Intelligence.
Demand for investments in commercial real estate projects by Chinese companies and high net worth investors will only grow. JinList.com has dedicated Commercial and Investment sections which are designed to help promote projects by developers to affluent Chinese investors.
Read More