$1,750,000
For Sale
Listing ID:273224
6270 SEA STAR DR, MALIBU, CA. 90265
MLS #:

14-788421

Approx. Lot:

55204 Sq.ft

Description

这块宏伟的地皮可以让你俯瞰到美丽的祖马(Zuma),马里布(Malibu)广阔的海滩,著名的海星区(Sea Star Estates),最惊险的激流,与海岸线的全景。只需漫步几步,就能走到私人会所,您可以在大师赛级别的网球场上打上几盘网球,或继续走到海滩上,来场冲浪或日光浴。你也可以再走几步到新建的特兰卡斯购物中心及马里布的学校!海星庄园是马里布的生活方式!以这个价格购买或投资都很好!在这块1.3英亩的土地上,将建起一栋带有游泳池和水疗中心的7000平方英尺的房子,以及在1.77英亩的土地上建起一栋带有游泳池和水疗中心的8200平方英尺的房子。

Overlooking the beautiful Zuma and Broad Beaches of Malibu & secured behind gates in the famed Sea Star Estates, this magnificent lot boast some of Malibu's most breathtaking whitewater views & coastline panoramas. Just a short stroll from this lot, down the walking path to the private clubhouse, you can enjoy a few sets of tennis on 1 of 2 championship style courts or continue down to the beach for some surfing & sunbathing. Also walking distance to the newly constructed Trancas Shopping Center & Malibu schools! The Sea Star Estates epitomize the Malibu lifestyle! Building plans in process. Choose one of two ocean view lots at this price or buy & build both as an investment! Offering a 7,000 square foot home with pool & spa to be built on a 1.3 acre lot, as well as an 8,200 square foot home with pool & spa to be built on 1.77 acre lot. Each lot can be sold w/plans to build a beautiful home. Please contact the listing agent for more info or to schedule a visit to the Sea Star Estates.
Contact Douglas Carroll
Tel: 3103101720
*

Name:

*

Tel:

*

Email:
Message:
Learn More
Prominent Properties Sotheby''s International Realt

I would like to learn more about the listing property.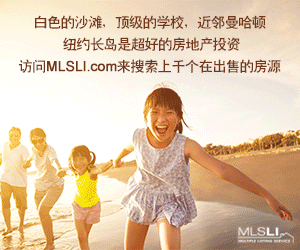 Related Real Estate
2 BR | 3 BA | 2 Garage | 1562 Sq-ft

3 BR | 3 BA | 4 Garage | 3000 Sq-ft

8 BR | 8 BA | 3 Garage | 7692 Sq-ft

6 BR | 7 BA | 3 Garage | 7545 Sq-ft

3 BR | 3 BA | 2 Garage | 2600 Sq-ft

6 BR | 9 BA | 4 Garage | 10000 Sq-ft

5 BR | 5 BA | 3 Garage | 7500 Sq-ft

4 BR | 4 BA | 3 Garage | 3749 Sq-ft

3 BR | 5 BA | 2 Garage | 3492 Sq-ft

6 BR | 7 BA | 0 Garage | 5648 Sq-ft